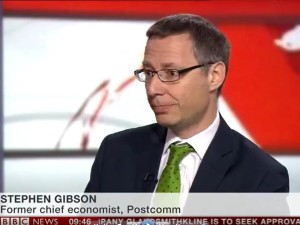 SLG Economics,  a UK based economics consultancy founded by Stephen Gibson in 2011 specialises in the provision of regulatory and competition policy advice to regulators, regulated companies and governments.
SLG Economics has provided a range of services to our clients including:  
strategic advice and guidance;

supporting companies 

in responding to regulatory consultation documents;

 

support to regulators during periodic reviews and market power assessments;

acting as an expert witness;

quality assurance and peer review of regulatory proposals;

drafting analytical papers for publication;

work on impact assessments;  

public policy questions; and

training in regulatory and competition economics.
SLG Economics hosted the Regulators' Forum, a quarterly meeting to update delegates from the different economic regulators on developments in regulatory economics and with distinguished speakers reflecting on some of the most challenging and important questions in UK regulation.
If you would like to explore our services further, please contact us on Stephen@SLG-Economics.co.uk