SLG Economics Ltd has provided Pro Bono support to a number of charities:
Bowel Cancer UK (Deputy Chair)
Having had close members of his family die from bowel cancer, Stephen wanted to help others affected by the disease. Stephen was a Trustee and Deputy Chair of Bowel Cancer UK for 8 years, standing down at the end of 2017 to allow the merger of the charity with Beating Bowel Cancer to go ahead



Deborah Alsina CEO writes: "Stephen has been a huge support as a Trustee of Bowel Cancer UK over the last few years. He is a strong member of the Board who brings a wealth of policy and strategy experience. He has chaired our governance and strategy sub-committees and has helped to transform the charity and to put us on a much stronger footing going forward."
Bowel Cancer UK (member of Lay Review Panel)
Stephen has been appointed to the Lay Review Panel of Bowel Cancer UK, helping to review and evaluate the charity's research strategy.

A Major Community Charity
Candice Woolfson (former Welfare Director) writes: "Stephen analysed large demographic datasets to bring out trends in age profile, marital status and membership numbers. We felt very lucky to have someone of his experience and expertise give us his time voluntarily.  Stephen is a consummate professional.  I am absolutely happy to recommend Stephen and his work."
Marie Curie Cancer Care
A scoping study through Pro Bono Economics.
Dyslexia Action
A scoping study through Pro Bono Economics.
The Tavistock Centre for Couple Relationships
A scoping study through Pro Bono Economics.
City Year UK
Peer review of a report on the economic value of full-time volunteer services in the UK, through Pro Bono Economics.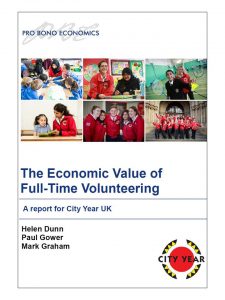 The report focused on the potential annual net economic benefits of a full-time volunteer service for young people. Based on a series of assumptions concerning the operating costs of a 10,000 volunteer scheme and the benefits to the volunteer and organisations they are placed with, annual total net benefits were estimated at between £28 and £119 million to the UK economy (i.e. a cost benefit ratio of 1.2 to 1.6).
Local secondary schools
Lunchtime lectures  to sixth form economics students.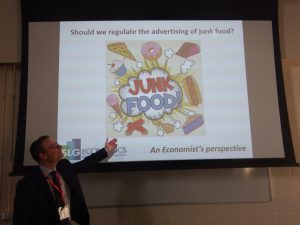 ORT-UK
Mentoring sixth form economics students.
Please contact SLG Economics for more information about the SLG's Pro Bono work